A Preview of Cash Flow Diary with J. Massey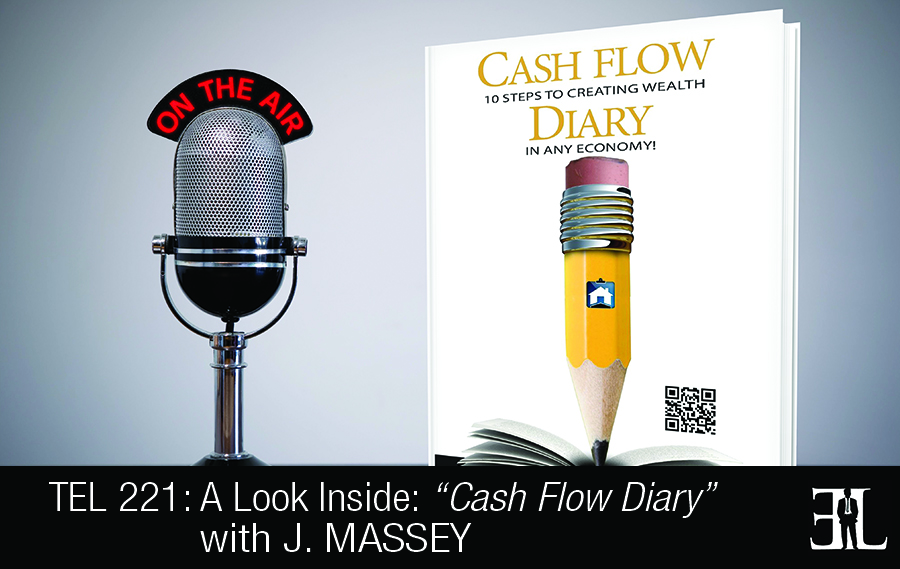 A summary of things you should know about Cash Flow Diary according to J. Massey:
Introduction
In this episode investment expert J. Massey takes a deep dive into his book, Cash Flow Diary, where he discusses 10 steps to creating wealth in any economy.
In his book Massey provides a roadmap of successful investment strategies in real-estate while taking readers along his personal journey into becoming a super successful real estate investor. The goal of the book is to teach you the ups and downs of real-estate investing, how to negotiate with real-estate brokers, how to solve typical real-estate challenges, and how to build wealth with retirement plans.
This book is perfect for entrepreneurs who are interested in real-estate investing to build passive income and are looking for lessons from someone who succeeded from the ground up.
The Book's Unique Quality (3:53)
People tell me what makes my book different is the amount of quality information that they have heard is available for many thousands of dollars elsewhere. My book is not just the information it's the actual instruction of what to do with it and how to interpret it.
The Best Way To Engage (4:36)
You can skip around to the different chapters that pertain to you most however I always recommend you go through it completely first.
The Reader's Takeaway (12:58)
It's not about you, wealth is a team sport.
A Deep Dive Into The Book (5:45)
One of the most important concepts in the book is literally how to fail and I believe that this is one of the things our education system fails to prepare us for. Most of us don't know how and you're going to experience failure, in fact if you haven't experienced failure then you haven't tried something that is challenging to you enough. And you must learn to do three things, fail forward, fail fast, and fail frequently. At failing to do that you rarely see success and I share with you some of the largest failures I've gone through. I want you to understand that they are normal and I give you the ways to get through them. Not only that but I also want you to understand that your business can have a mission and that's one of the things that I get excited about. The number one skill that I see missing today are interpersonal skills and as entrepreneurs we must develop and get better at this skill. It starts with our team and then our customers. I literally put in the book the 10 steps required to create wealth in any economy. We have broken down the steps so that you can begin from reading the book, taking the action steps, and putting your vision out there into the marketplace and actually making it happen.
NOTE: That was just a summary. To get the full deep dive, play the audio clip at 05:45
Notable Quotes From The Book (14:44)
"Move at the speed of instruction." – J. Massey
The Credibility/Inspiration Of The Author (0:57)
After facing some difficult situations in both my life and my wife's I decided I needed to do something about it and wanted to provide more for my family. It was during that time that I decided to become a real estate investor and that was when self-employment failed for me. Today, through the service I offer, I am able to spend a majority of my time with my family which was my goal all along.
I was inspired to write it because I kept getting the same questions over and over again. I didn't know how to keep answering them differently plus the book can be in more places than I can. Cash Flow Diary exists simply because I wanted to document this process for my kids.
Other Books Recommended By The Author (15:53)
Awaken the Giant Within by Tony Robbins
More Information About This Book and The Author
Buy Cash Flow Diary by J. Massey on Amazon today
Visit CashFlowDiary.com to learn more about J. Massey and his book
Follow J. Massey on Facebook and Twitter
More Information About This Episode
Download the full transcript here (coming soon)
Listen on iTunes, Stitcher , and SoundCloud
What did you like and not like about this episode? Fill out this one minute survey here.
What do you think about J. Massey's book, Cash Flow Diary? Share your review in the comments below: