A Preview of Pocket Man with Scott Jordan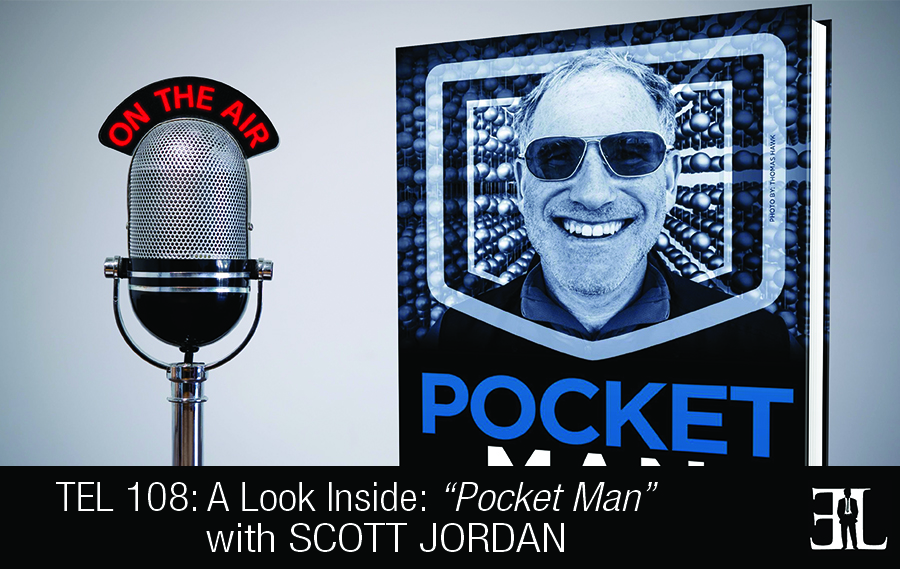 A summary of things you should know about Pocket Man according to Scott Jordan:
Introduction
In this episode Scott Jordan shares his book, Pocket Man, where he shares what it took him to be featured in thousands of major press articles, made millions of dollars, and made an appearance on ABC's Shark Tank.
In his book, Jordan reveals the successes and failures he learned when it comes to reinventing yourself by pursuing your passions and mastering the art of personal promotion. The goal of the book is teach you how to get the attention of the public in order to stand above your competition.
This book is perfect for entrepreneurs who are having trouble promoting themselves to the media and need an example of what it takes to get your name or product out the public effectively.
The Book's Unique Quality (2:54)
I don't think there are any other books on the same topic. This book was written in a style that I call unauthorized autobiography.
The Best Way To Engage (4:12)
You can jump in and out or read straight through. I think the reader will be sucked in from the very first chapter. This is a book that you start reading and you don't want to put it down.
The Reader's Takeaway (10:34)
If you want to be a successful entrepreneur you have to be willing to put yourself on the line, step outside your comfort zone, and channel your passion for your company into promoting it. If you don't have the passion to promote your business you're in the wrong line of work.
A Deep Dive Into The Book (4:48)
The book begins where I begin as a child. I didn't have a good relationship with my father and he's been one of the driving forces in my life. I have always been a gadget guy and even as a kid I would collect radios and little TV's and things like that. My company SCOTTeVEST sells clothing with lots of hidden pockets for gadgets and that was the early connection. I majored in entrepreneurship in college which was before there were majors in entrepreneurship. My first real taste of being an entrepreneur was when I started a calendar company while I was in school and the book goes into some of the things that I learned in that process.
After college my dad tricked me into working for him at the family business cemetery. I went door to door selling cemetery lots and one thing I learned from that was that I needed to believe in something in order to sell it. It's really hard to believe in selling cemetery lots and as a result I was not successful. My father ended up selling the business out from under me which was a terrible experience and devastating to me at that time but looking back it was the best thing for me.
After that I went to Law school at Case Western Reserve where I graduated at the very top of my class and became a lawyer for years. It was then that I realized just how much I hated practicing law but I found myself in a job that was paying well and I didn't know how to get out of it.
SCOTTeVEST was founded based upon all the travels I did as a lawyer trying to juggle all my devices and how to carry them in a business casual environment. I knew there had to be a better way to carry your devices stylishly and much to my surprise there wasn't a solution on the market that looked at clothing as a carrying device. The rest of the book is about how I built SCOTTeVEST by promoting it and the various things I did, some controversial and some not. I talk about the time I went on Shark Tank and the behind the scenes aspects of it all.
Notable Quotes From The Book (11:45)
"I believe in anything worth doing is worth doing fast." – Scott Jordan
The Credibility/Inspiration Of The Author (0:37)
I just turned 50 years old and I live in Sun Valley, Idaho. I have my wife and three poodles and I am a passionate personal promoter for my product, the SCOTTeVEST, which is a full line of clothing designed to hold your electronic devices.
More Information About This Book and The Author
Buy Pocket Man by Scott Jordan on Amazon today
Visit ScottEvest.com to learn more about Scott and his company
Follow Scott Jordan on Twitter
For questions contact Scott by email here
More Information About This Episode
Download the full transcript here (coming soon)
Listen on iTunes, Stitcher , and SoundCloud
Related books: Lean Branding by Laura Busche | Hello My Name is Awesome by Alexanda Watkins | Digital Bacon by Alex Rodriguez
Relevant advice and tips: 5 Reasons Why Your Marketing Sucks | 5 Mistakes Entrepreneurs Make With Marketing and Branding
What did you like and not like about this episode? Fill out this one minute survey here.
What do you think about Scott Jordan's book, Pocket Man? Share your review in the comments below: