A Preview of Memoirs of Normalcy with Joleene Moody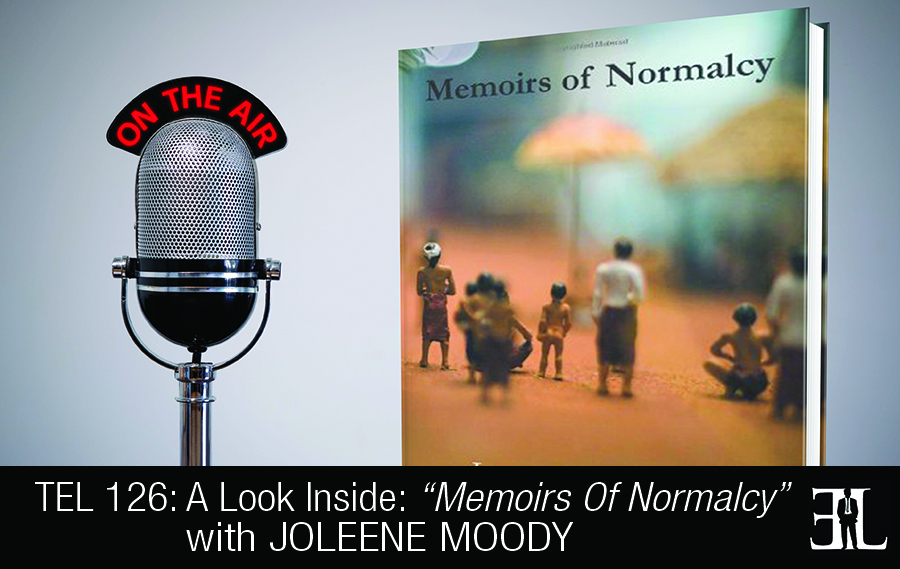 A summary of things you should know about Memoirs of Normalcy according to Joleene Moody:
Introduction
In this episode Joleene Moody shares her book, Memoirs of Normalcy where she takes you on a personal reinvention from sedentary to extraordinary.
In her book Moody shows you how the everyday choices we make and challenges we face affect us all and how you can overcome them with a fresh perspective. The goal of the book is to help you find your true calling while learning to love yourself exactly as you are in order to live your life to the fullest.
This book is perfect for aspiring entrepreneurs who are struggling to figure what it is that makes them happy and are ready to make significant changes to their life in order to define themselves.
The Book's Unique Quality (3:14)
It's my voice. I'm not trying to show up as anybody else. I give the reader permission to follow their passions and if they don't know what that is this book will give you tools to help you discover it.
The Best Way To Engage (4:24)
I think the best way to read it is from front to back but there is no doubt you can open up a chapter that relates with you and dive right in.
The Reader's Takeaway (14:37)
Don't you dare think that you're not good enough or it's too late. The one principle that I want the reader to take from this book is the permission that you can have what you want.
A Deep Dive Into The Book (5:25)
The book is written in two parts. The first part I call The Journey and the second part is called Do Something Different.
In the first part that I call The Journey I am sharing with the reader their own journey. When someone is telling us their story there is always pieces of it that we can relate to. So the very first chapter I call A Short Story and what that chapter entails is I share my journey as a television report. I really believed that this was something I wanted to do but I quickly out grew it because I recognized I wasn't fully embracing everything about me. I share how I pushed to get that very first job as a reporter and how quickly I realized that it wasn't for me.
The second chapter is titled There is No Such Thing as Instant Gratification. This follows my stories because I, like so many others, really believed that if I wanted something I could get it and get it fairly quickly. Our culture teaches us that if we don't get it quickly than maybe we are doing it wrong or maybe it's not for us. So I talk about how there really is no such thing as instant gratification.
In chapters three, four, and five I talk to the reader about giving yourself permission to trust those voices within and trying to not listen to the voices on the outside.
Chapter six I call Follow the Signs and what I talk about is how to dig deeper to discover what those truths, talents, and desires are.
In the last part of the book I documented a two week stay at a Buddhist temple where I felt the most lost and confused. I did the craziest thing at the time which was to lock myself up in the Kadampa Meditation Center to take in a spiritual quest so that I could clear the cobwebs and understand what it is that I wanted. The bottom line is if we ignore our truth or give us reason as to why we can't explore what we love than we are choosing to live an excruciating painful life. We are choosing to live in this box that society wants us to live in and not our own.
Notable Quotes From The Book (16:00)
" It doesn't matter who you are, how old you are, where you came from, what your income is like, whether or not you have an education, where you live, what you've done in your past, none of it matters. You can still have, do or be anything that you want. The only limitations you face are the ones you put before you." – Joleene Moody
The Credibility/Inspiration Of The Author (0:37)
I'm a passion shift coach, an author, and a speaker. Basically what I do is I guide people to the place that they really need to be, and want to be, and desire to be. I'm also a business coach and I help people take their desires and find a stage so that they can share their message. I'm a voice for other people that have lost their own and live the life that they were meant to live.
I worked as a television reporter and anchor for 10 years and I didn't love it. I was one of those people that merely existed in life. I wrote this book for other people that are afraid to leave the security of their life to explore what they really want to do.
Other Books Recommended By The Author (18:12)
Eat, Pray, Love by Elizabeth Gilbert
More Information About This Book and The Author
Buy Memoirs of Normalcy by Joleene Moody on Amazon today
Visit JoleeneSpeaks.com to learn more about Joleene and her work
Follow Joleene Moody on Twitter and Facebook
More Information About This Episode
Download the full transcript here (coming soon)
Listen on iTunes, Stitcher , and SoundCloud
Related books:
Life By The Cup by Zhena Muzyka
How To Succeed in 12 Months by Serena Star Leonard
The Greatness Zone by Jay Forte
What did you like and not like about this episode? Fill out this one minute survey here.
What do you think about Joleene Moody's book, Memoirs of Normalcy? Share your review in the comments below: