How to Become an Effective Communicator in the Business World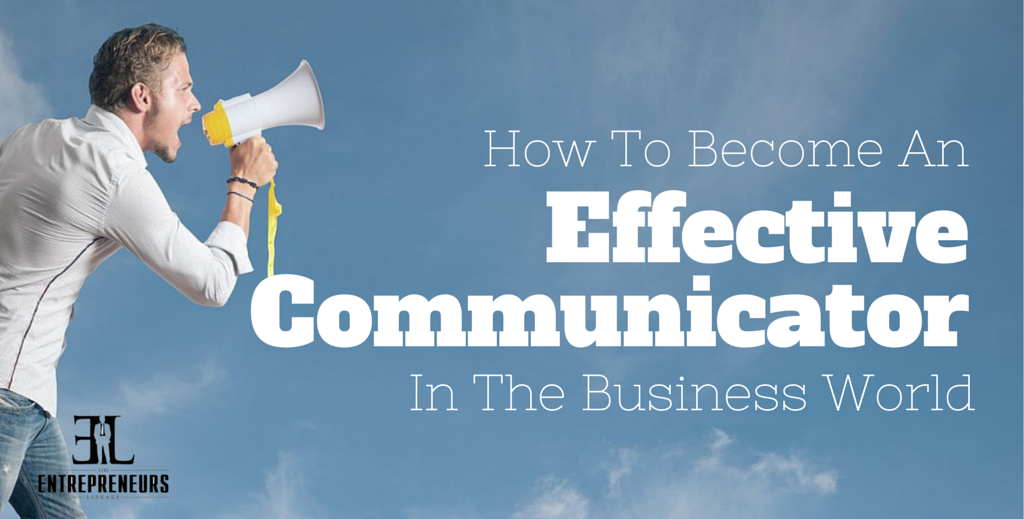 How to Become an Effective Communicator in the Business World
Why is communication so important in the business world? Be it a face-to-face meeting with a supplier or an online conversation on a social media platform, if you aren't adept at the art of communication, you are at a risk of failure.
But if you think that effective communication just implies smooth talk, you are in big trouble. Effective communication involves talking, listening and understanding. And it is no different in the business world.
How do you become an effective communicator? Here are the steps to achieve success.
Step 1
Be prepared. Whether you are trying to have a talk with your boss about a raise or with a client about a possible contract, it is important to prepare for it. If you don't, you may not be able to put your points through when you get the opportunity.
It's important to make sure that the time they invest in listening to you is not wasted on your ramblings. No need to memorize a pitch, just make a note of the points you want to focus on during the conversation. And things become easier.
Step 2
Begin on the right note. When you broach a conversation, the things that interest your audience are – what do you have to say, how much of their time would you take, and what outcome you expect from the interview.
Therefore, it's just easier to state the objective of your conversation and the time it will take for you to discuss it when you open a conversation. It puts the individual at the other end at ease as they become immediately aware of the significant points.
Step 3
Pay attention to body language and tone. Communication doesn't involve the words alone; body language and tone of voice matter too. Try conversing about a serious matter in a frivolous tone, and nobody will take it the way you want them to.
When someone asks a question, crossing arms signifies defense while putting them in the pocket implies concealment. Learn the basics of how the mind interprets body language and facial expressions. Also, practice smiling while talking to instill a nicety to your tone.
Step 4
Choose your words carefully. Next is the question of word selection. You need to learn how to put your point across in a clear and precise manner. Brevity is an admired quality in a businessman. But it isn't helpful if it stands in the way of clarity.
Also, keep in mind to tailor your speech to suit the individual you converse with. Suppose you sell software. While you may have to tell the basics of it to a non-technical individual, you don't need to do so when you talk to the IT department.
Step 5
Learn to listen (this is the most important). It is important to focus on what you say, how you say it, and how much time you take. But even more important is to ascertain that you pause and listen to the other person.
Consider whether they understand what you say. Ask the right questions. And listen to their answers, analyze and understand them. This is important, whether you are trying to convince your boss to give you that raise or encourage your client to sign that contract.
Effective communication, like many prominent skills, takes practice. And it is best to apply your knowledge of how to do it right in your personal and professional space. Once you have mastered this art, it will pave your way to success in both.
Are you interested in becoming an even more effective communicator to help grow yourself?
If so here are some books that I recommend you take a look at:
Edgy Conversations by Dan Waldschmidt | Listen to my interview with Dan here
The Seven Levels of Communication by Michael J Maher | Listen to my interview with Michael here
Charisma On Command by Charlie Houpert | Listen to my interview with Charlie here