A Preview of Advisor Selling with Mark Hunter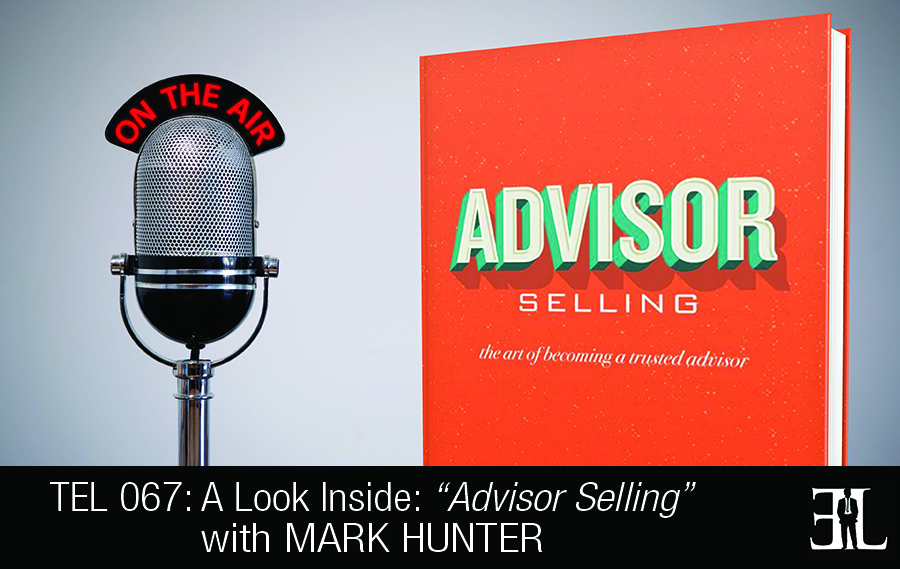 A summary of things you should know about Advisor Selling according to Mark Hunter:
Introduction
In this episode, Mark Hunter shares his and Matthew Hudson's book, Advisor Selling, where he reveals the secrets for becoming a trusted advisor to potential sales clients.
In their book, Hunter and Hudson give you the individual phases to becoming better at sales by understanding who the prospects are, how to qualify them, and how to engage them. The goal of the book is to provide you with a guide to have higher margins, increase referrals, and get higher customer satisfaction.
This book is perfect for B2B entrepreneurs who utilize an outdated sales approach and have a hard time understanding a customer's point of entry.
The Book's Unique Quality (2:07)
It's written from B to B for B to B people. This book is really driven business to business.
The Best Way To Engage (3:25)
You need to read it all the way through because we break up the selling process by individual phases.
The Reader's Takeaway
To know what your customer's point of entry is.
A Deep Dive Into The Book (3:32)
We broke the book down into nine chapters and devoted each chapter to a very distinct portion of the sales process.
Chapter one is titled The Approach – What is the approach that I should be using and selling?
Chapter two gets into the planning phase. We spend a fair amount of time on this chapter. Too many sells people don't have the results that they want to have because they haven't planned.
Chapter three covers the prospect phase. We dig deep and find out who the prospects are and how to qualify them.
We move from the prospect phase into the prepare phase. The prepare phase we figure out the POE (Point of entry).
Chapter five is the present phase. How do we present in this phase that allows me to build out this POE?
Chapter six is all about the play phase. The play phase is the dialog, how to get the customer to engage.
Chapter seven is the ask phase, how to get the sell and move that through.
Chapter eight is the answer phase. This is about how to answer questions that will set you up for the next sale.
Chapter nine is the advise phase. This is where advisor selling really comes into play because you have to earn the right to be seen as the advisor.
NOTE: That was just a summary. To get the full deep dive, play the audio clip at 03:32
Notable Quotes From The Book
"The only good sale is the one that leads to the next sale." – Mark Hunter
The Credibility/Inspiration Of The Author (0:37)
I help companies and sales people find a way to avoid the discount which is how to sell at full price without discounting. So I help you find better customers that close at full price.
The co-author and I have been longtime friends and about eight years ago we worked together on a project with a fortune 200 company. One of the things that were involved was going out and working with every single sales person in the company. About a year ago we realized that we have collectively done over 1,000 ride-alongs with sales people and knew we needed to capture that into a book.
Other Books Recommended By The Author
One Minute Manager by Spencer Johnson and Ken Blanchard
More Information About This Book and The Author
Buy Advisor Selling by Mark Hunter on Amazon today
Visit TheSalesHunter.com to learn more about Mark, his books, and other exclusive content
Follow Mark Hunter on Twitter and Facebook
More Information About This Episode
Download the full transcript here (coming soon)
Listen on iTunes, Stitcher , and SoundCloud
Related books:
The Trusted Advisor by Robert Galford
Conquering The Seven Summits of Sales by Susan Ershler
Hyper Sales Growth by Jack Daly
Relevant advice and tips:
7 Reasons Why Your Sales Skills Suck
What did you like and not like about this episode? Fill out this one minute survey here.
What do you think about Mark Hunter's book, Advisor Selling? Share your review in the comments below: