A Preview of Everybody Paddles with Charles Archer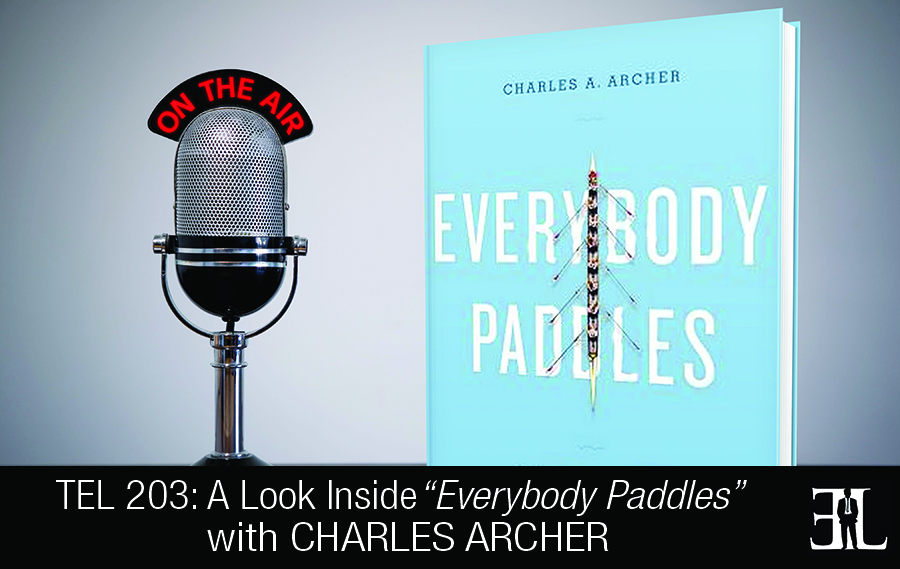 A summary of things you should know about Everybody Paddles according to Charles Archer:
Introduction
In this episode Charles Archer takes a deep dive into his book, Everybody Paddles, where he reveals an effective leader's blueprint for creating a unified team.
In his book Archer provides a leadership roadmap with problem-solving tools that are designed to remedy the consequences and issues that come with dysfunctional organizations. The goal of the book is to help you develop an organization based on camaraderie, increase engagement between employees, and improve your facilitation skills as a manager.
This book is perfect for entrepreneurs who run a business with 5 or more employees where team work is essential to the business and need a strategic framework that produces highly effective teams.
The Book's Unique Quality (4:21)
The one thing that makes my book unique is that I'm a practitioner and not writing a book based on theory but based on practice.
The Best Way To Engage (4:49)
There are six chapters in the book and each can be read individually or collectively.
The Reader's Takeaway (13:48)
I would want the reader to go to work and understand the whole principle that everybody matters. You matter regardless of what your position or title is at work.
A Deep Dive Into The Book (6:47)
Upon reading Everybody Paddles the reader will get a practical experience about how leadership works.
The book starts out with a great forward by a very good business leader and friend, Peter. What we've done throughout this particular book is after each chapter you will get an experience from another business leader about that particular chapter and principle.
Principle one is Unity Stabilizes the Boat and discuses about what separates us and what brings us together. When you think about stabilizing anything it's about the acknowledgement of what works and what doesn't work and a lot of time in business we are a little afraid to discuss the things that cause us to be uncomfortable.
Principle two is The Purpose Provides Propulsion which is about the vision and mission of whatever your business is about. When the people connected to your business understands your vision and purpose then you are able to propel.
Principle three is The Caption Sets the Course and the Whole Crew Paddles. There are a lot of things I love about this book and this is one of the principles I concentrate on the most. Everyone wants to be in leadership but there are only a select few in that club and if you're not a member of that club you are a contributor and should be paddling.
Principle four has to do with communication and doing it clearly to stay on course.
Principle five is Problem Solving, Course Correction. In my organization we have a rule that you get 60 seconds to tell me about the problem but you can take an hour to discuss the solution. I think when you understand it's about course correction you will not spend a significant amount of time discussing the problems.
Principle six is Every Crew Member Matters and the whole concept throughout our culture is that there are people who matter and people that don't matter. Throughout everything I do I create a culture where it's understood that everybody matters and as a leader you have to find a way to make sure that people understand that.
NOTE: That was just a summary. To get the full deep dive, play the audio clip at 06:47
Notable Quotes From The Book (17:01)
"I decided to find books that provided realistic guidelines for someone like me or for that matter any executive charged with providing leadership." – Charles Archer
The Credibility/Inspiration Of The Author (1:12)
I'm an attorney by license, I have a masters, I'm a writer, and an advocate for people with developmental disabilities. Twenty years ago I started a nonprofit to help people with disabilities live a productive, fantastic, and fulfilling life. Over the last 20 years we've been able to touch people throughout New York City and New Jersey.
Everybody Paddles came out of my ability working in business and all of the things I've seen as an attorney and entrepreneur. The one thing that inspired me was that there were people who didn't want to add value at work. There were people who came to work and because of whatever number of reasons the culture became hostile and wasn't motivating. I really was inspired to create something unique based on teamwork and team building that really got people understanding that every day at work you must add value.
Other Books Recommended By The Author (16:31)
The Shack by William Paul Young
More Information About This Book and The Author
Buy Everybody Paddles by Charles Archer on Amazon today
Visit EverybodyPaddles.com to learn more about Charles and his book
Follow Charles Archer on Facebook and Twitter
More Information About This Episode
Download the full transcript here (coming soon)
Listen on iTunes, Stitcher , and SoundCloud
Related books:
The Hidden Leader by Scott Edinger
The Culture Engine by S. Chris Edmonds
The Discomfort Zone by Marcia Reynolds
Relevant advice and tips:
5 Characteristics of A Great Leader
What did you like and not like about this episode? Fill out this one minute survey here.
What do you think about Charles Archer's book, Everybody Paddles? Share your review in the comments below: