5 Secrets For Developing Your Own Personal Brand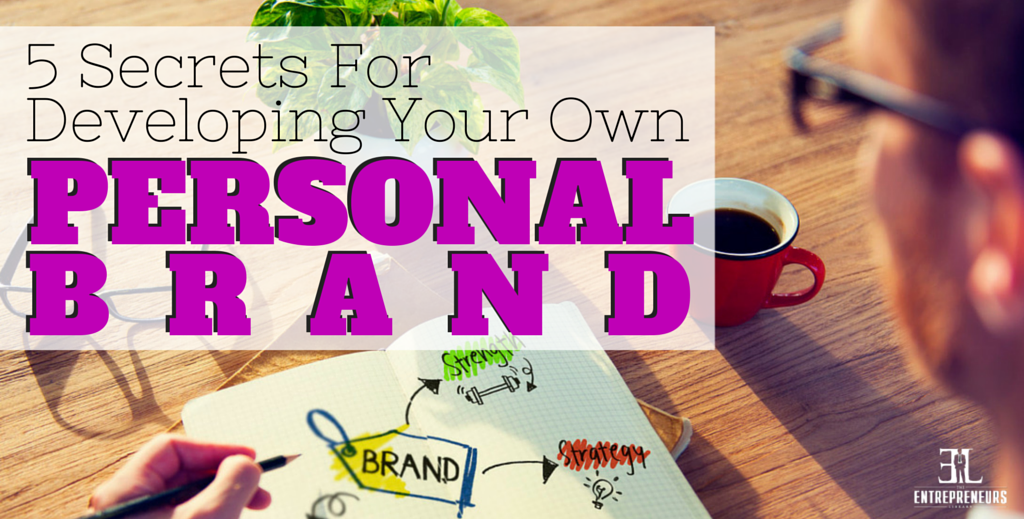 5 Secrets for Developing Your Own Personal Brand
What is the secret to successful brand building? Well, it is a combination of a great plan, and lots of hard work. Whether you are a multi-million dollar enterprise or a home-based small business, you need a clear idea if you want to build a brand identity.
Let's take a look at the important pointers that can help you with developing your own personal brand:
1) Put your story out at the front
Want a good example of brand storytelling done right? Just check out the Lego Movie. A fun representation of the possibilities that the brand creates, the movie is equally enjoyable for both children and adults.
Consider who you are, what your business promises are, and how you started out to get some ideas about your brand's story. Keep it crisp and concise. And be true about who you are. And you'll have the base on which to build your brand.
2) Give your business a personality
Serious? Cool? Quirky? Every business has a personality of its own. It depends on a number of factors, such as your target market, your products/services, your approach, and so on.
While McDonalds and Burger King both serve burgers, they have a distinctive personality. If you sell video games to peppy teens, your brand needs to reflect a hip and cool image to attract the right crowd.
But it won't surely suit your brand's image if you offer technology solutions to new businesses. Again, either of these images won't suit a luxury brand selling fragrances to the ultra high net worth individuals.
3) Take a consistent approach
The simple logo, use of green and white, and the entire look and feel of Whole Foods Market convey the concepts of health, freshness and sustainability. Consistency is the key to brand building.
After you have identified the personality of your business, it is important to focus on how to reflect it at every step. Your logo, website design, color choice, text use, and every little detail needs to be consistent with the image you want to project.
4) Introduce your business on social media
If you aren't on social media yet, it is high time you do it. Consider your brand's personality and who your audience is before you decide which platforms to engage on and how to do it.
A jewelry designer hoping to reach out to women may do well on Pinterest (as Etsy established). But if you are a telecommunication solution provider aiming to connect with followers, Twitter and LinkedIn may be more advantageous.
You also need to come up with the right ways to engage on social media. Remember, a conversation is a two-way thing. And if you fail to converse, your presence alone won't be of any help to your brand.
5) Help others…always
The best way to establish your personal brand is to be there for others. Whether it's as simple as answering a question on social media or as complex as creating a how-to guide, extend a helping hand.
Not only will it make you feel good, it will also help you earn respect and admiration. And you never know when a good turn results in a new opportunity. While it is essential to learn to say no at times, it is also important to say yes, whenever you can.
Little tactics help create a brand identity that is known and valued by all.
Don't expect overnight results. Developing your own personal brand takes time. You have to plan it well, put in the required work, and wait for the results. It may be slow, but once your brand identity catches on with the audience, it'll grow on its own.
Recommended books on developing your own personal brand:
Lean Branding by Laura Busche
Hello My Name is Awesome by Alexandra Watkins
Pocket Man by Scott Jordan
Body of Work by Pamela Slim
Digital Bacon by Alex Rodriguez