7 Productivity Tools For Entrepreneurs To Make Life Easier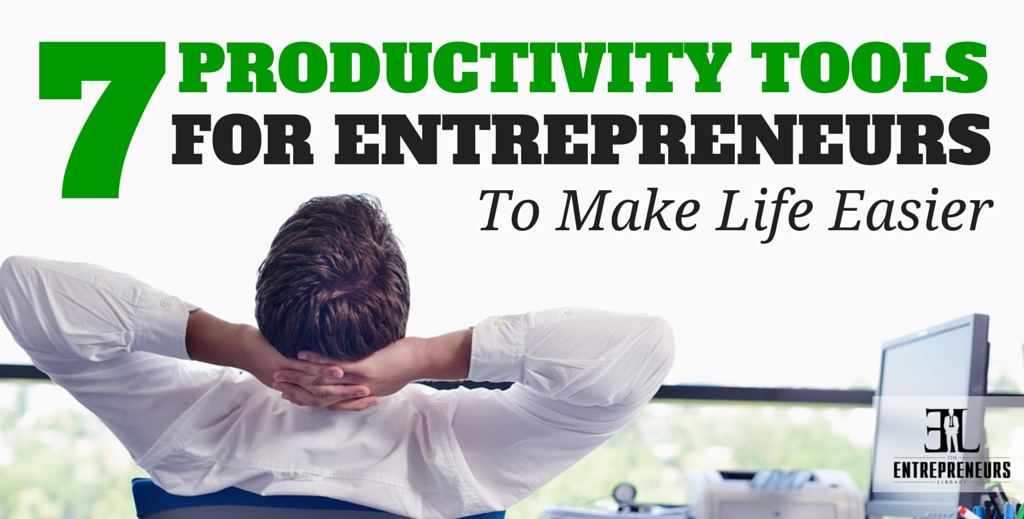 7 Productivity Tools For Entrepreneurs To Make Life Easier
What is the one thing that every entrepreneur wishes for? Well, you may get different sets of wishes, but one thing that is for sure is entrepreneurs need more time. When you start a new business, you have to handle numerous and tedious responsibilities on a daily basis.
Every entrepreneur needs more time in the day so that it becomes easier to manage everything and stay on top. But is it possible? It is when you add automation and handy apps to your bag of entrepreneurial tricks.
Here's a basic list of productivity tools for entrepreneurs that will make it possible to maximize your workday:
Yast: When your focus is on saving time, you need to have a tool like this for tracking time first. Be it tracking how many hours you spend on a particular task or how much work has been put into a project, this tool makes it easy and simple.
It's free for personal use; and available at a reasonable cost for business use.
Evernote: You never know when a "lightbulb" moment comes. This tool makes it easy to store and track spontaneous thoughts, ideas, perceptions, etc. It also helps you create a proper environment to get things done on time.
Good news – it is available for free for Android, iOS, and Web versions.
Trello: Project management often becomes a nightmare for startups. This is where this tool comes to help. With it, you can create project boards, almost same as Pinterest, and add and manage individuals and resources on them, similar to Basecamp HQ.
Whatever the size of your team, you can use this tool for free.
Dropbox: Storing and sharing documents was never this easy! The beauty of this tool lies in its simplicity. And you can access it from anywhere, anytime, and from any device. You need not worry about damaging or deleting your files too, as it keeps them secure.
You can get loads of benefits from the free version; you can upgrade to Pro or Business too.
LastPass: Cyber criminals are becoming more of a threat to our businesses and to prevent ourselves from becoming prey we need strong, secure passwords for the ungodly amount of online accounts we have. The problem is having to remember them all. LastPass saves you from having to reset your stupid password everytime and stores them with one secure login.
You can get the benefits for free; but you need to upgrade for mobile integration (which I suggest).
Bitrix24: A central program that offers a host of CRM tools for easy management of data, this one also comes with a social intranet system. Whether you are tracking contacts, messaging, managing the sales funnel, planning activities, this tool can be of immense help.
You can use it for free for teams of up to 12 people; and upgrade if your team's larger.
HipChat: When it comes to internal communications, this is perhaps the best tool to manage it. Create chat rooms, invite specific users, message and share files – you can do it all from this. It saves both time and money and helps organize things. It is far more reliable than the other IM apps out there.
The fee for using this chat tool is quite reasonable; so, it fits the expense budget rather well.
Getting more done in 24 hours may be a challenge for a new entrepreneur, but it does not need to be if you know how to do it right. All you need to do is find the right tools for extra help, and you'll get more work done, and even have time to spare (yeah right!).
If you are like me you can never have enough tools, so here are some books that are packed with more productivity tools for entrepreneurs:
Work Smarter by Nick Loper | Listen to Nick give a deep dive here
How To Succeed in 12 Months by Serena Star-Leonard | Listen to Serena give a deep dive here
Smartcuts by Shane Snow | Listen to Shane give a deep dive here
Scrum: The Art of Doing Twice the Work in Half the Time by Jeff Sutherland | Listen to Jeff give a deep dive here
What other productivity tools for entrepreneurs do you recommend? Share with everyone in the comments below: